(This page has ALOT of Photo's, so Please be Patient, it may take awhile to Download.)

LAKHOTA ROSE FARMS

You are welcome to take a scroll and meet our Residents!
They always enjoy visitors, especially if they are bearing treats!
---
THE GUARDIAN AND OVERSEER OF THE FARM
"Mikey"
Mikey is a Great Pyrenees and the one who is guardian and protector of the farm animals against predators.
He loves his companions and as you can see they love him.

-- Mikey with one of the Miniature Horse Fillies. --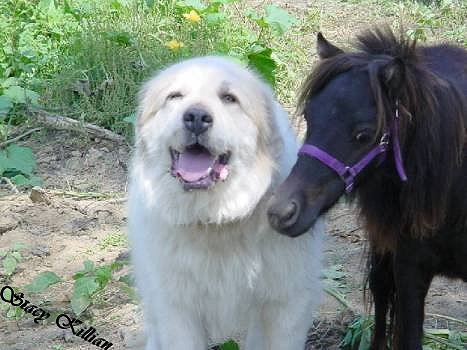 ---
LAKHOTA ROSES MINIATURE HORSES
(Click above to go to our Miniature Horses Page.)
Pictured are our Miniature Horses next to Percheron Draft Horses.
A rare opportunity to compare the extremes.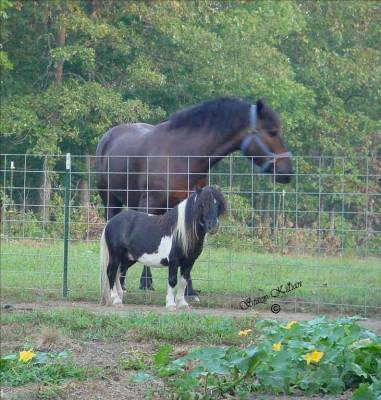 ---
OUR DUCKS AND GEESE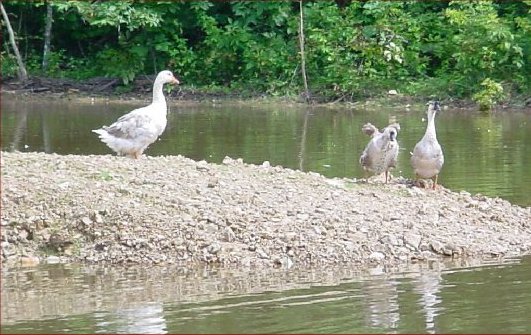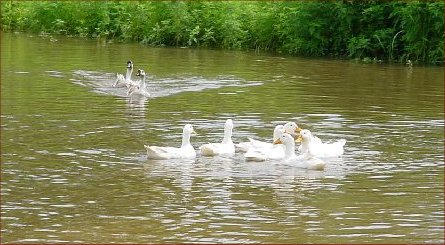 Thanks for stopping by!

"There's no place like HOME"
Click Here to go HOME.
---