Saddle up and Come Visit our Home on the Internet...
Our Home Sweet Home At
BEULAH LAND LABRADORS / LAKHOTA ROSE FARMS
(This page has ALOT of Photo's, so Please be Patient it may take awhile to Download.)

Our Home sits on 25 acres in the country.

We are surrounded by an abundance of wildlife, ranging from Deer, Black Bear,
Cougar, Fox, Turkey, Grouse and Bob Cats to name just a few of our wild neighbors.
(Our home once completed.)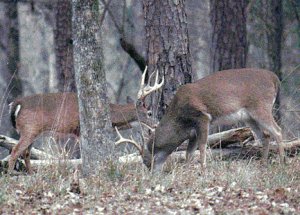 LAKHOTA ROSE FARMS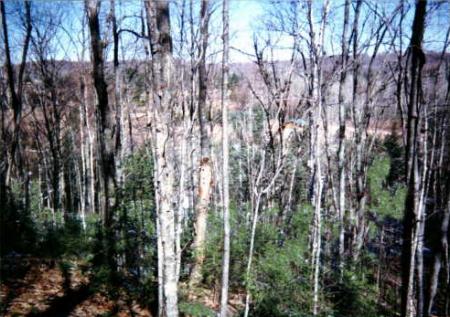 A VIEW OF THE HOMESTEAD
IN THE BEGINNING OF WINTER
We are an active family but like our Labradors and Horses, we also enjoy the outdoors
and everything about it. We are easy-going folks who appreciate all that God has blessed
us with, in our Family, our beloved Labs, as well as in nature and it's beauty.
We think we succeeded in creating the perfect Home and
Enviroment for us as well as our Labradors!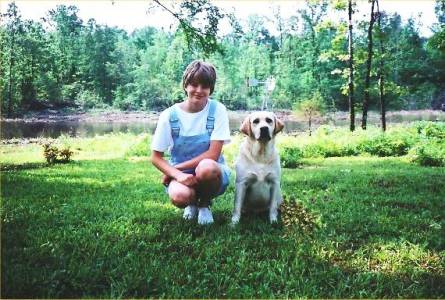 From our home we are able to overlook our beautiful Spring Fed Lake
which connects to our Stream that runs through the property.

Not only do our Labradors spend much of their time in the Lake, but they have
the best view, as the Kennel area sits on and overlooks the water.

- A warm, sunny Fall day with the backdrop of spectacular Fall foliage. -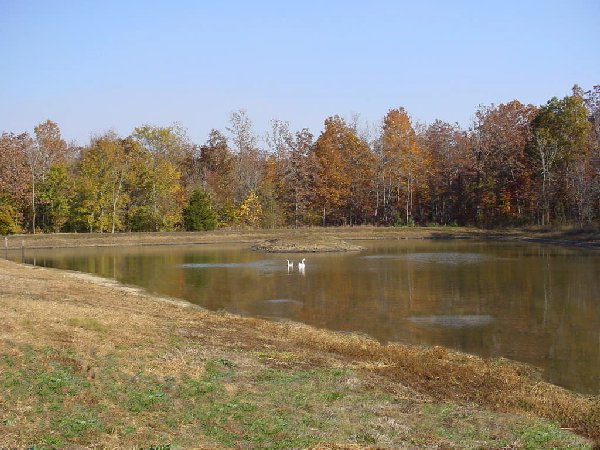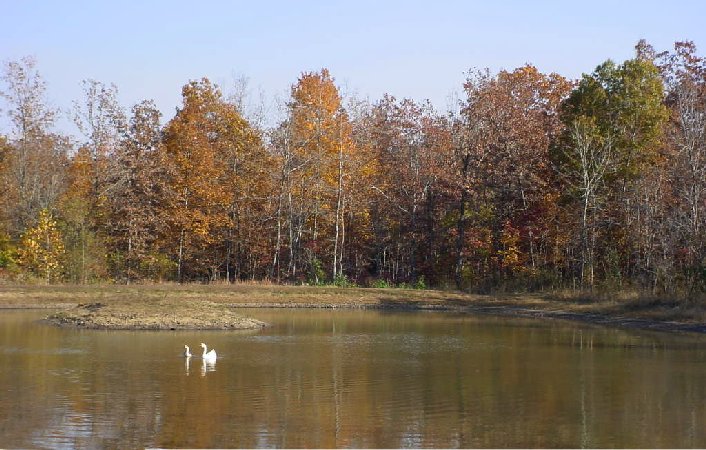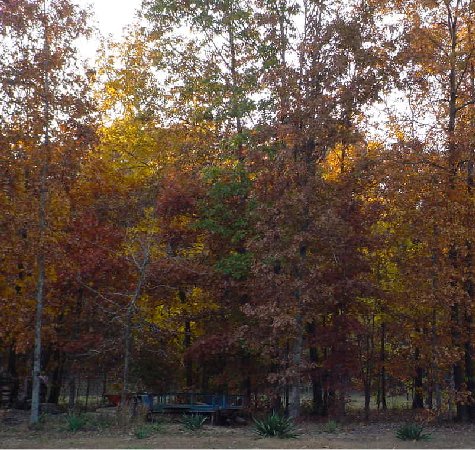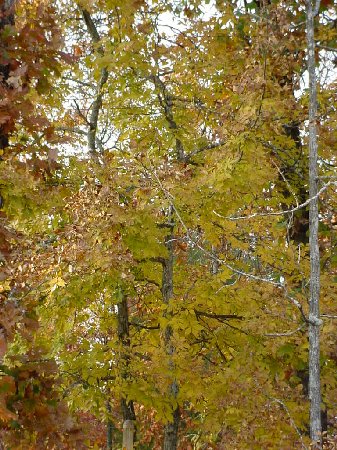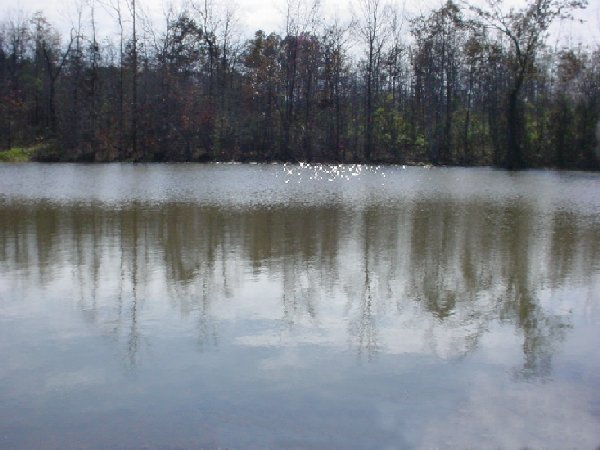 THE STREAM THAT RUNS THROUGH OUR PROPERTY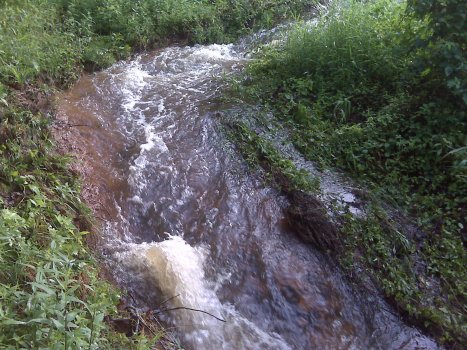 OUR HORSE STABLE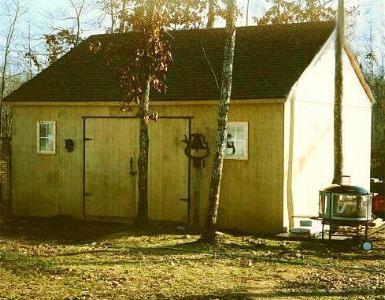 OUR PRIVATE TRAIL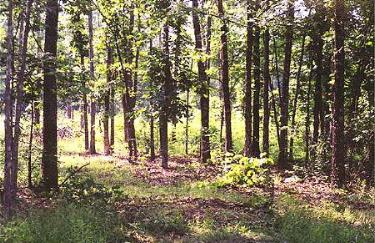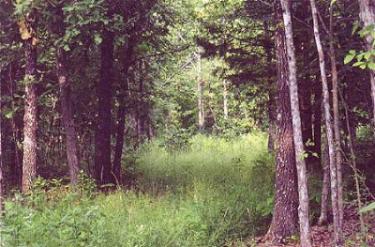 This is such a great trail that winds through our property.
Many parts of the Trail are covered in a soft carpet of Moss.
It's relaxing to go horseback riding on it with our Horses, or to just go on
long walks with our Labrador Retrievers while they explore everything in the woods.
They really love it if they scare up some birds!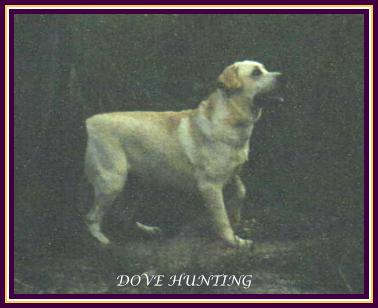 "Dove Hunting"
Our boy focused on the doves coming down, and is set and ready for the retrieve.
Thanks for stopping by!


"There's no place like HOME"
Click Here to go HOME.
---