LAKHOTA ROSE FARMS
Miniature Horse Stallions
Contact Information:
Stacy Killian
USA
beulahld@semo.net
Stallions
We are currently offering Magnum for sale:
Magnum has produced loudly colored paints on every single one of his foals, even when bred to non-colored/paint mares.
To date remarkably Magnum has produced all Fillies and only 1 Colt.
Lakhota Roses Magnum
"Magnum"
Foaled: 6-22-2002 - Class: A
Color: Black and White Tobiano Paint - Official Height: 30.00" Inches
* STANDING AT STUD *

Magnum is a flashy colored, showy stallion and is passing it on to his foals.
He is a welcomed addition here at Lakhota Rose Farms!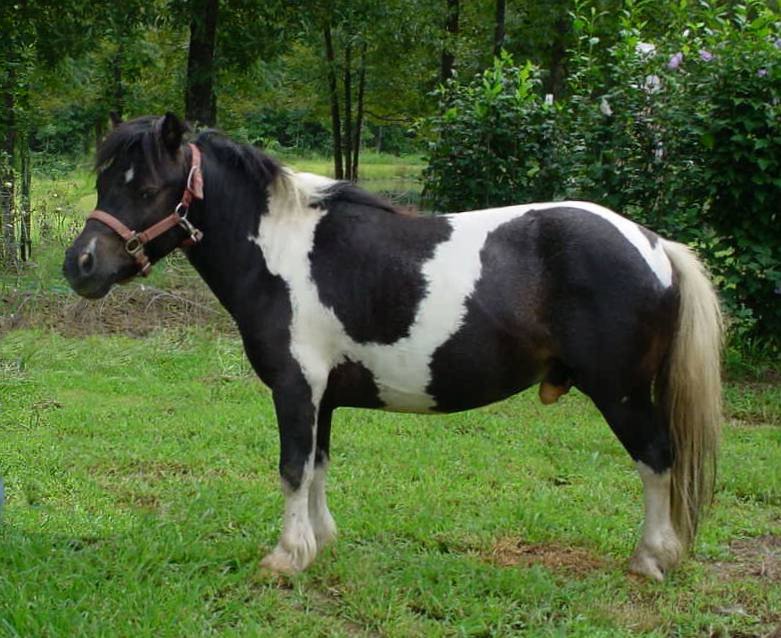 RWF Mantigo's Butch (32.00")
          Sire: Cory's Le Buster (29.00")
                  RWF Cory Leigh (35.00")

Lakhota Roses Magnum (30.00")

                  Angel Mountain Prince (28.00")
          Dam: Midnight Star (34.00")
                  Angel Mountain Pocahontas (34.50")

Inquiries are always welcome!
Contact Information:
Stacy Killian
USA
beulahld@semo.net
The contents of this site are copyrightę 1997-2009, Stacy Killian/Beulah Land Labradors
All Rights Reserved.


"There's no place like HOME"