HE LOVED US SO MUCH
HE GAVE HIS LIFE SO WE COULD LIVE!
---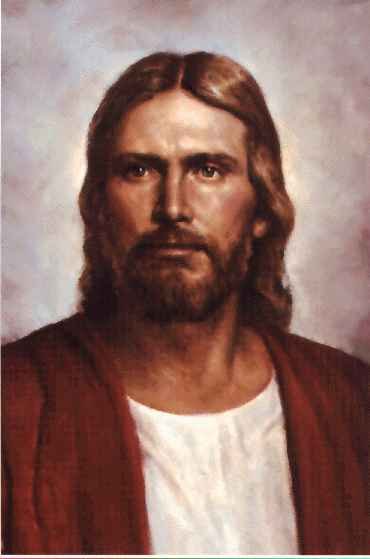 In the beginning [before all time] there was the Word (Christ),
and the Word was with God, and the Word was God Himself. Isaiah 9:6
He was present originally with God. All things were made
and came with into existence through Him: and without Him
was not even one thing made that has come into being. In Him was Life,
and the Life was the light of men. And the Light shines on in the darkness,
for the darkness has never overpowered it [put it out or absorbed it
or appropriated it, and is unreceptive to it]. John 1:2-4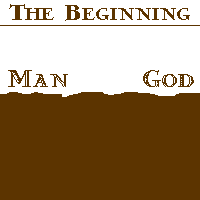 WHO IS JESUS?
And the Word (Christ) became flesh (human, incarnate)
and the tabernacled (fixed His tent of flesh, lived awhile)
among us; and we [actually] saw his Glory (His Honor, His Majesty),
such Glory as an only begotten son receives from his father,
full of Grace and (favor, loving-kindness) and Truth. Isaiah 40:5
No man has ever seen God at any time;
the only unique Son, the only begotten Son, Who is the bosom
Son [in the intimate presence] of the Father, He has declared Him
[He has revealed Him out where He can be seen; He has interpreted
Him and He has made Him known]. Proverbs 8:30
WHAT DID HE COME TO DO?
In order that everyone who believes in him [who cleaves
to him, trusts him, and relies on Him] may not perish but have
eternal life and [actually] live forever! For God so loved the
world that he [even] gave up his only begotten [unique] Son, so
that whoever believes in (trusts in, clings to, relies on) Him
shall not perish (come to destruction, be lost) but have eternal
(everlating) life. For God did not send His Son into the world
in order to judge (to reject, to condemn, to pass sentence on)
the world, but that the world might find salvation and be made
safe and sound through him. John 3:15-17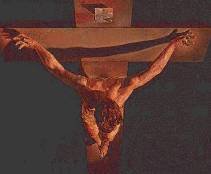 HIS CRUCIFIXION AND WHAT IT MEANS TO US
For Christ [the Messiah Himself] died for sins
once for all, the righteous for the unrighteous (the just for the
unjust, the Innocent for the guilty), that He might bring us to
God. In his human body He was put to death, but He was made alive
in the spirit. 1 Peter 3:18
"If thou shalt confess with thy mouth the Lord Jesus,
and shalt believe in thine heart that God hath raised Him from the dead,
thou shalt be saved. For with the heart man believeth unto righteousness;
and with the mouth confession is made unto salvation." (Romans 10:9-10)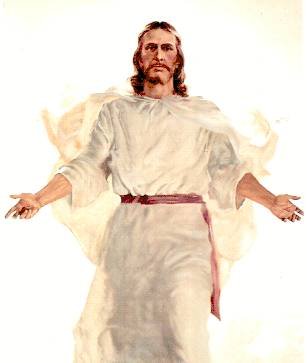 HIS RESURRECTION
On the first day of the week mary magdalene
came to the tomb early, while it was still dark, and they saw that
the stone had been removed from(lifted out of the groove
across the entrance of) the tomb. John 20:1
She saw two angels in white sitting there, one
at the head and one at the feet, where the body of Jesus had lain. John 20:12
Jesus said to her, Mary! Turning around she said
to Him in Hebrew, Rabboni!-which means teacher or Master. John 20:16
Then on that same first day of the week, when it was evening,
though the disciples were behind closed doors for fear of the Jews,
Jesus came and stood among them and said Peace to you! So saying,
He showed himself them His hands and his side. And when the
disciples saw the Lord, they were filled with joy (delight,
exultation, ecstasy, rapture). John 20:20
even as they were looking [at Him], He was caught up,
and a cloud received Him and carried Him away out of their site. Acts 1:9
God raised him up, liberating Him from the pangs
of death, seeing that it was not possible for Him to continue to
be controlled or retained by it. Acts 2:24
Being therefore lifted high by and to the right
hand of God, and having received from the Father the promised
[blessing which is the] Holy Spirit. He had made this outpouring
which you yourselves both see and hear. For David did not ascend
to heaven into the heavens; yet he himself says, The Lord said
to my Lord, Sit at my right hand and share my thorn Acts 33-34
HIS PROMISE
And it shall be that whoever shall call upon the name
of the Lord [inoking, adoring, and worshipping the Lord-Christ] shall be saved. Joel 2:28-32
And now, brethern, I know that you acted in ignorance
[not aware of what you were doing], as did your rulers also. Thus
God fulfilledwhat he foretold by the mouth of all the prophets,
that His Christ ( the Messiah) should undergo ill treatment and be
afflicted and suffer. So REPENT (change your mind and purpose);
turn around and return [to God], that your sins may be erased
(blotted out, wiped clean), that times of refreshing (of recovering
from the effects of heat, of reviving with fresh air) may come from
the presence of the Lord. Acts 3:17-19
---
To Learn more about God and His Word
Visit this Wonderful Site that is
packed FULL of Information!
" You can get anything - anything you ask for in Prayer - if you believe. "
MATTHEW 21:22
SONG: I PLEDGE ALEGIANCE TO THE LAMB
---

BEULAH LAND LABRADORS
"There's no place like HOME"
Click Here to go HOME.